[Webinar On-Demand]
Where High-Performance EHS Programs Focus & Invest
Companies expect more from their EHS programs, and survey results show how and where safety leaders focus their efforts.
Watch this webinar recording from KPA and EHS Today to explore the results of the 2022 EHS State of the Market Report. You'll leave with the data to help you determine focus areas for your own high-performing safety program.
Join us to examine:
Key focus areas for today's EHS programs
Challenges safety professionals face in EHS-focused initiatives
EHS performance trends over time
Complete the form to view the webinar recording on-demand.
KPA EHS: The Backbone of Your Compliance Program
Introducing an EHS software platform tailored to the needs of your business. Manage your safety program in an all-in-one system that harnesses technology, best practices, and the efforts of your workforce to maintain a safe and productive workplace.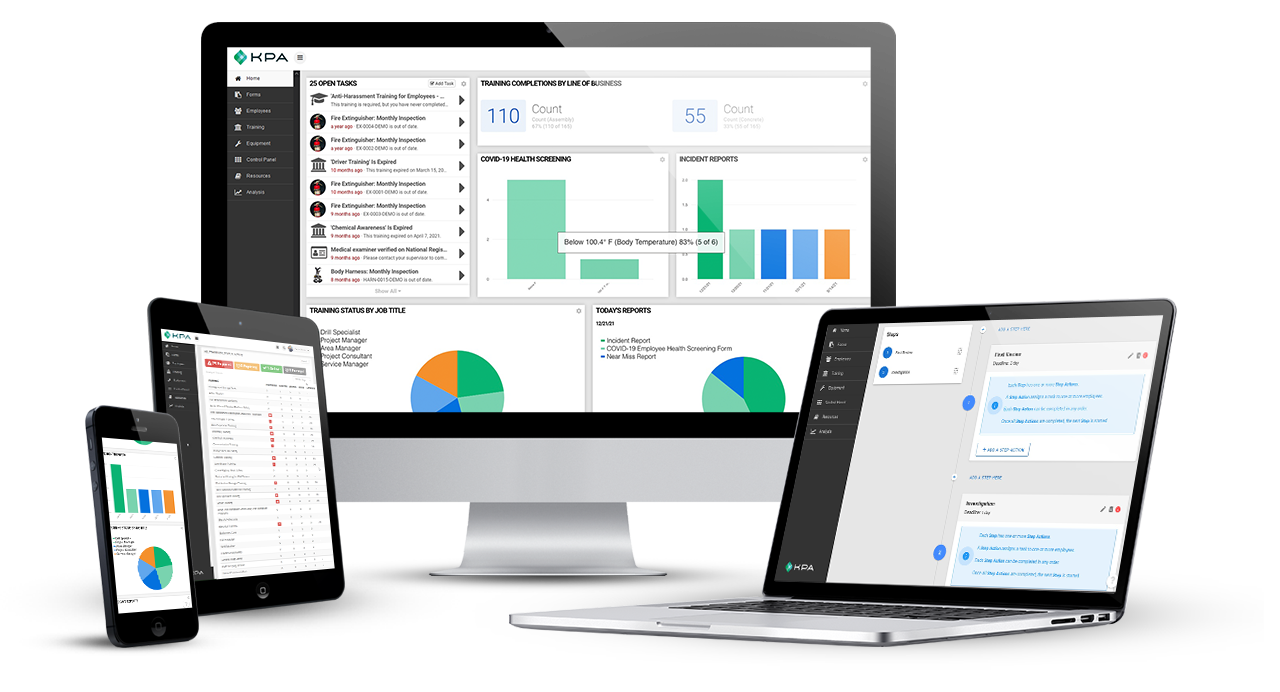 The Numbers Speak for Themselves
Compliance Issues Resolved Annually
Employees Successfully Trained