Dive into the functionality found in KPA EHS.
Check out this series of videos that show you how to use KPA EHS to keep your workforce safe.
Access product overviews and feature deep dives including form management, equipment management, OSHA reporting, and more.
Access the KPA EHS Demo Center now by completing and submitting the form.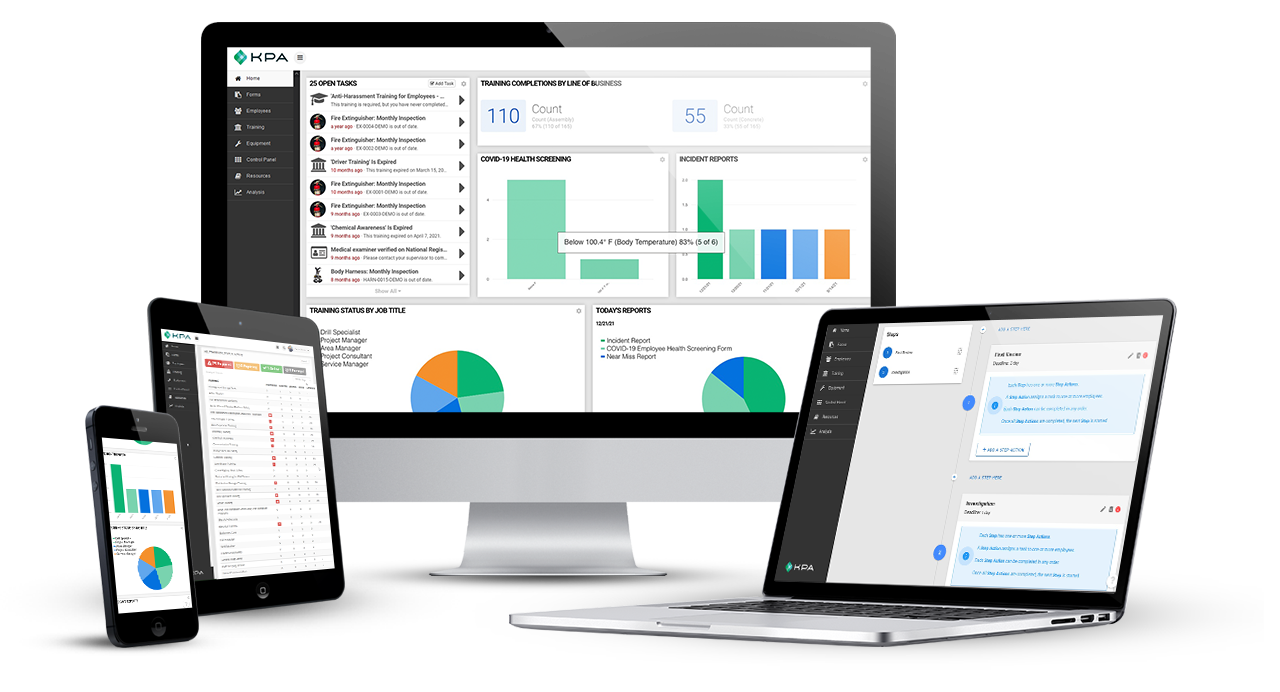 The Backbone of Your EHS Compliance Program
KPA EHS software empowers your workforce with resources to keep each other safe. Our innovative technology and customizable platform help you collect, evaluate, understand and implement safety and training information in real-time.