Webinar: Training Content Best Practices
Wednesday, April 5th
11 AM PT | 2 PM ET
We all know bad training when we see it. Boring, repetitive, confusing, seemingly pointless.
So, how do you create and deliver training content that is actually engaging and effective?
Join KPA's Shawn Smith, Product Director of Training, as he dives into the 4 best practices essential to making training content that sticks. You'll learn:
How to plan training content with SMART goals
The 4 different learning modalities
How to create training content appropriate to your workforce
How to promote behavior change among your employees
Register now to reserve your spot by submitting the form.
KPA EHS: The Backbone of Your Compliance Program
Introducing an EHS software platform tailored to the needs of your business. Manage your safety program in an all-in-one system that harnesses technology, best practices, and the efforts of your workforce to maintain a safe and productive workplace.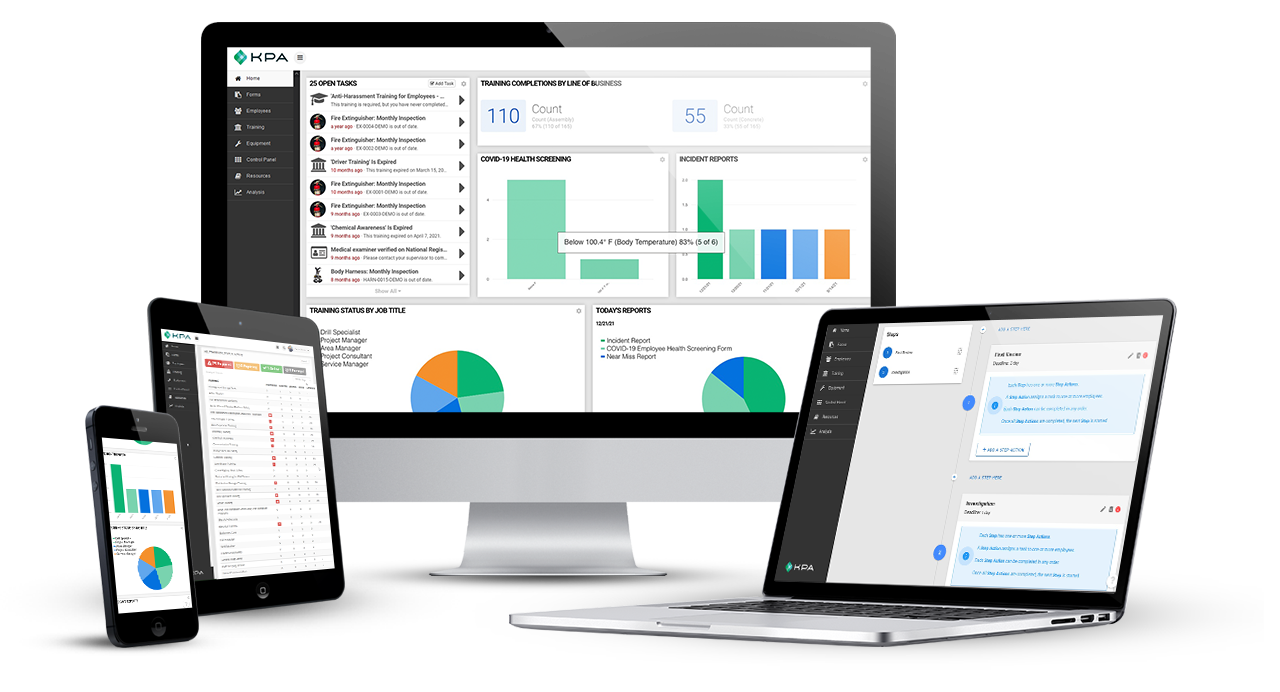 The Numbers Speak for Themselves
Compliance Issues Resolved Annually
Employees Successfully Trained