[Case Study]
How Schurco Slurry Built An Effective Safety Program from the Ground Up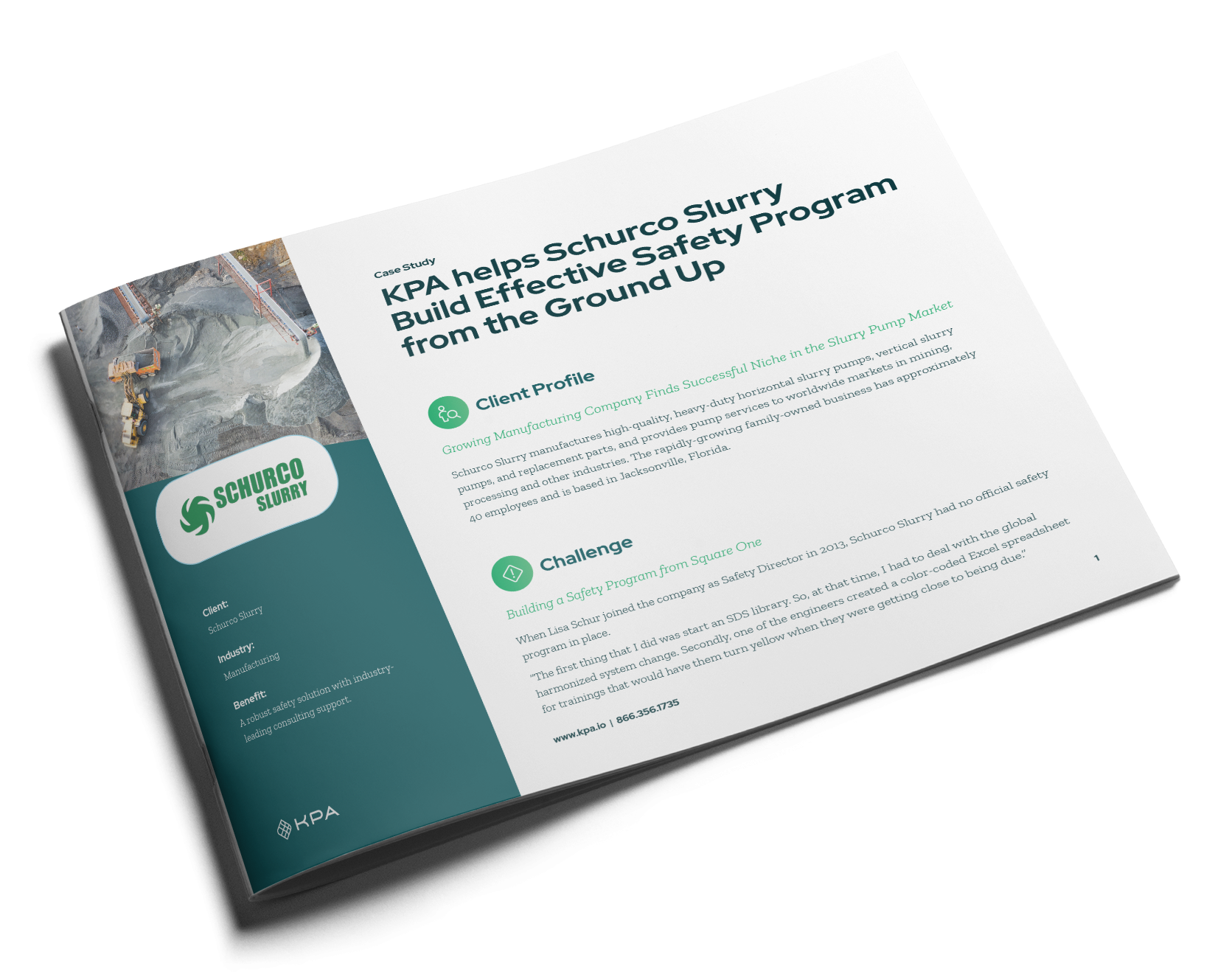 When Lisa Schur joined Schurco Slurry as Safety Director, she had a big challenge in front of her: building a safety program from square one.
Download this case study to learn how Schurco Slurry was able to centralize their safety program with KPA's all-encompassing solution for safety and compliance.
"I just look back at all we've accomplished with KPA... I'm not spending more than I was on all the separate solutions. Yet we're getting so much more."

Safety Director | Schurco Slurry
KPA EHS: The Backbone of Your Compliance Program
Introducing an EHS software platform tailored to the needs of your business. Manage your safety program in an all-in-one system that harnesses technology, best practices, and the efforts of your workforce to maintain a safe and productive workplace.