Hazard Communication Pocket Guide for Dealers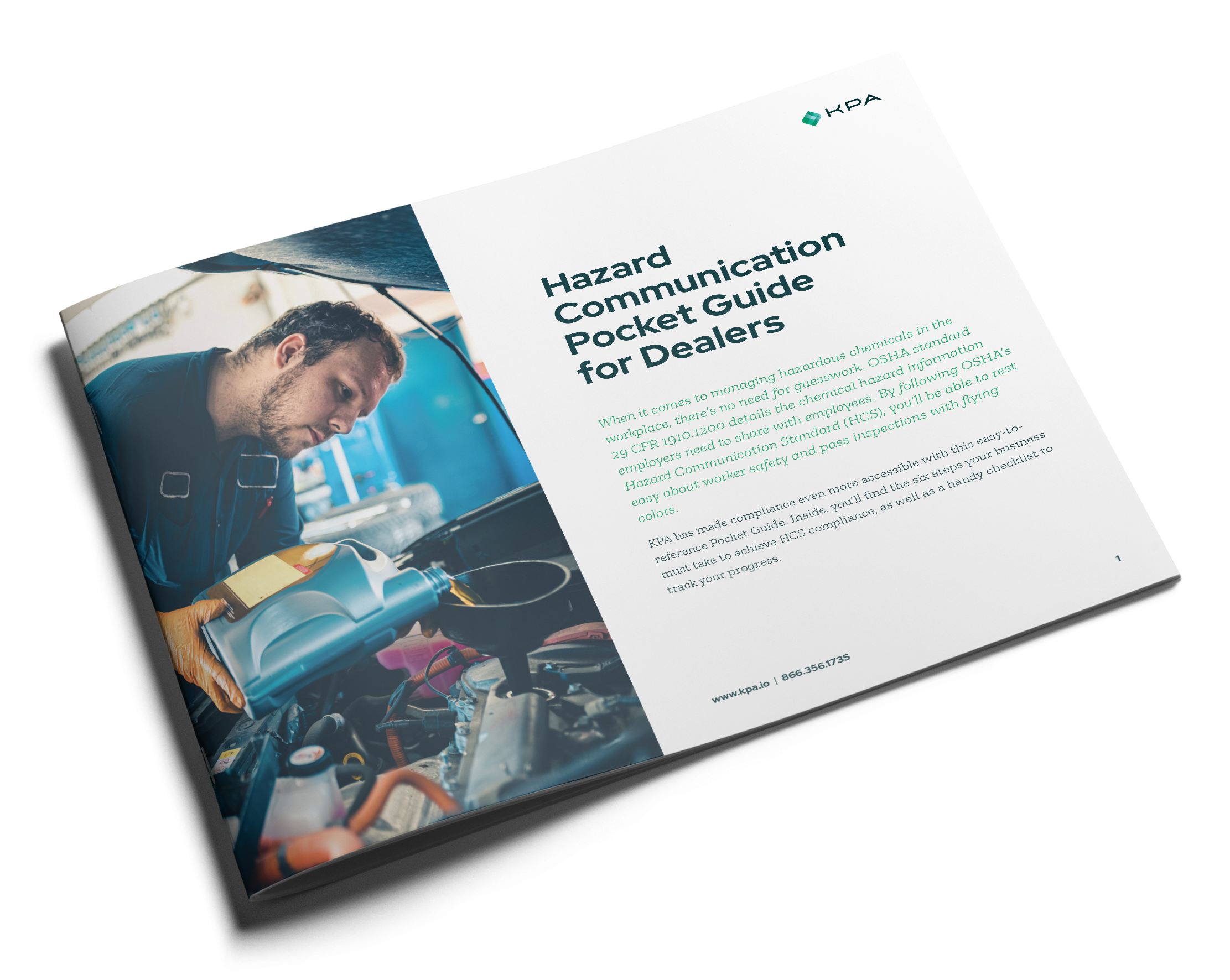 Hazard Communications
When it comes to managing hazardous chemicals in the workplace, there's no need for guesswork. OSHA standard 29 CFR 1910.1200 details the chemical hazard information employers need to share with employees. By following OSHA's Hazard Communication Standard (HCS), you'll be able to rest easy about worker safety and pass inspections with flying colors.
In this pocket guide, we have broken down Hazard Communications into 6 steps:
Learn the Standard

Prepare and Implement

Ensure all Containers are Labeled

Maintain SDS

Inform and Train

Evaluate and Reassess Program
KPA EHS: The Backbone of Your Compliance Program
Introducing an EHS software platform tailored to the needs of your business. Manage your safety program in an all-in-one system that harnesses technology, best practices, and the efforts of your workforce to maintain a safe and productive workplace.