As a safety professional, you're out at job sites or in the field, performing safety audits and inspections to make sure your employees are working safely, following company policies, and in compliance with state and federal regulations.
But how do you capture and follow up on all your observations?
It's time to ditch the clipboards. Join us on this 10-minute webinar as we show you how easy it can be to collect and capture data, share reports, and assign follow-ups during your field audits and inspections with KPA's EHS Software platform.
Take 10: Field Audits & Inspections
Tuesday, September 27th
8 AM PT / 11 AM ET
Duration: 10 minutes
Can't make it? Go ahead and register - we'll send you the recording afterward.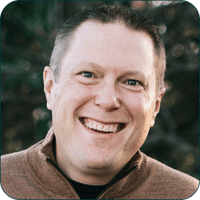 Dale Golgart
Solutions Consultant - KPA
Dale is a Solutions Consultant at KPA, where he works with companies across various industries to provide a solution for their EHS management needs. Dale's career in safety began in 2012 with an oil & gas service company based in Oklahoma, spending five years as a Safety Manager. Before joining the KPA team, he was the Training and Development Manager for Select Energy Services, leading development efforts across the organization.
What is Take 10?
KPA's Take 10 is a series of short webinars in which our speakers will take 10 minutes to discuss various safety topics and how KPA can help you save time, money, and keep your workforce safe. You can find upcoming webinars on our Events Page.