OSHA Housekeeping Checklist for RV Dealerships
Meet OSHA's housekeeping standards and keep your employees safe.
Housekeeping reduces waste and helps processes run more smoothly. Organizations that employ it are able to sell, manufacture, and deliver more products and services of a higher quality quicker while using fewer resources.
Download the free eBook OSHA Housekeeping Checklist for RV Dealerships by filling out the form to the right.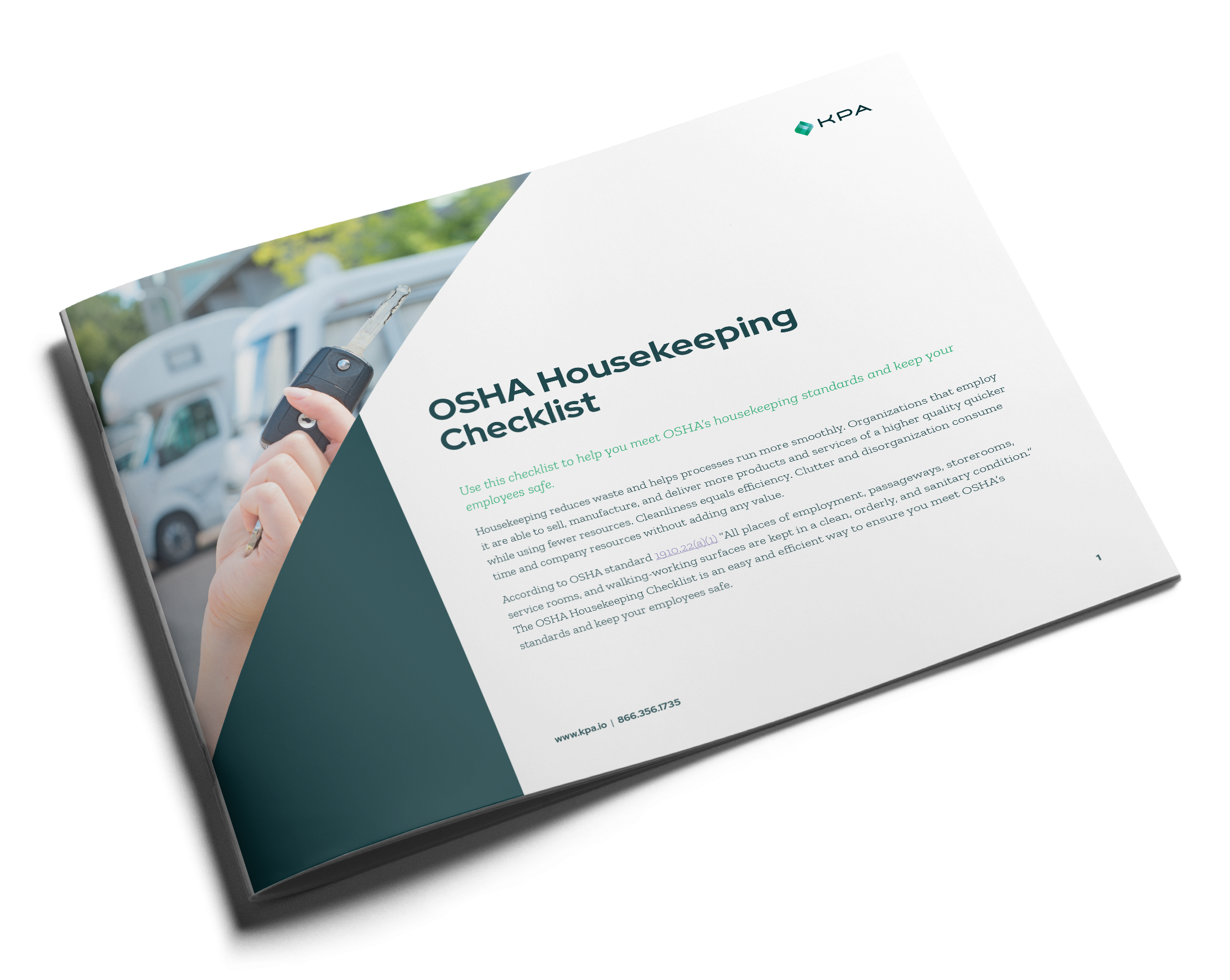 Vera EHS: The Backbone of Your Dealership's Compliance Program
Introducing an EHS software platform tailored to the needs of your dealership. Manage your safety program in an all-in-one system that harnesses technology, best practices, and the efforts of your workforce to maintain a safe and productive workplace.