Future-Proof Best Practices for Workforce & Safety Training
When it comes to safety and compliance, comprehensive EHS and HR training is a must. As workplace environment advance and shift over time, training needs are changing too.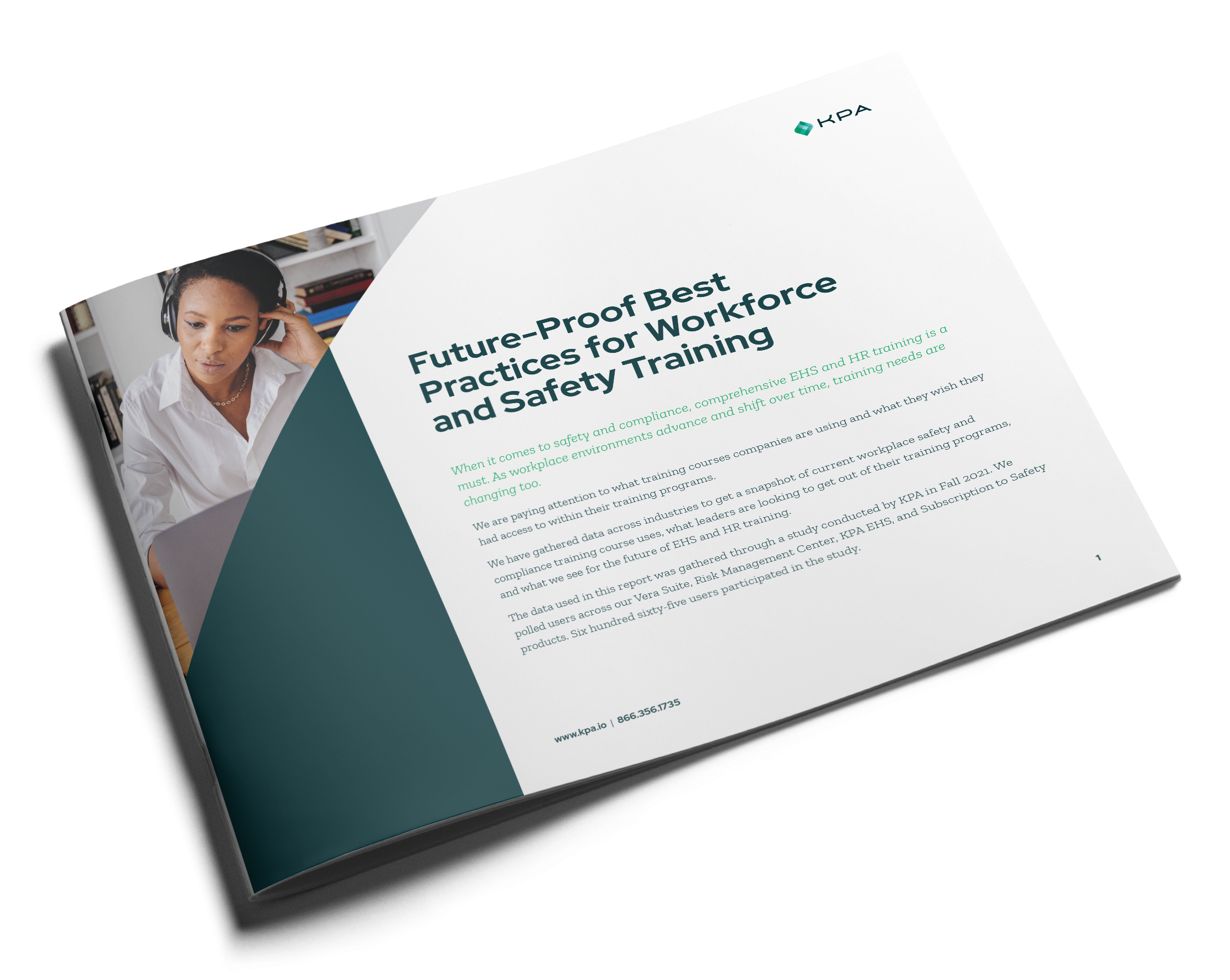 Future-Minded Workforce and Safety Training
We have gathered data across industries to get a snapshot of current workplace safety and compliance training course uses, what leaders are looking to get out of their training programs and what we see for the future of EHS and HR Training.
Download this eBook to see:
Current trends in Workforce Training
The 5 Future Trends in training
Best Practices to future-proof your workforce and safety training
KPA Risk Management Center
KPA's Risk Management Center empowers your clients to proactively manage risk and mitigate claims, losses, and associated costs.
Whether your focus is property and casualty or employee benefits, Risk Management Center provides comprehensive tools for your clients to control and mitigate operational, regulatory, and compliance risks associated with their businesses.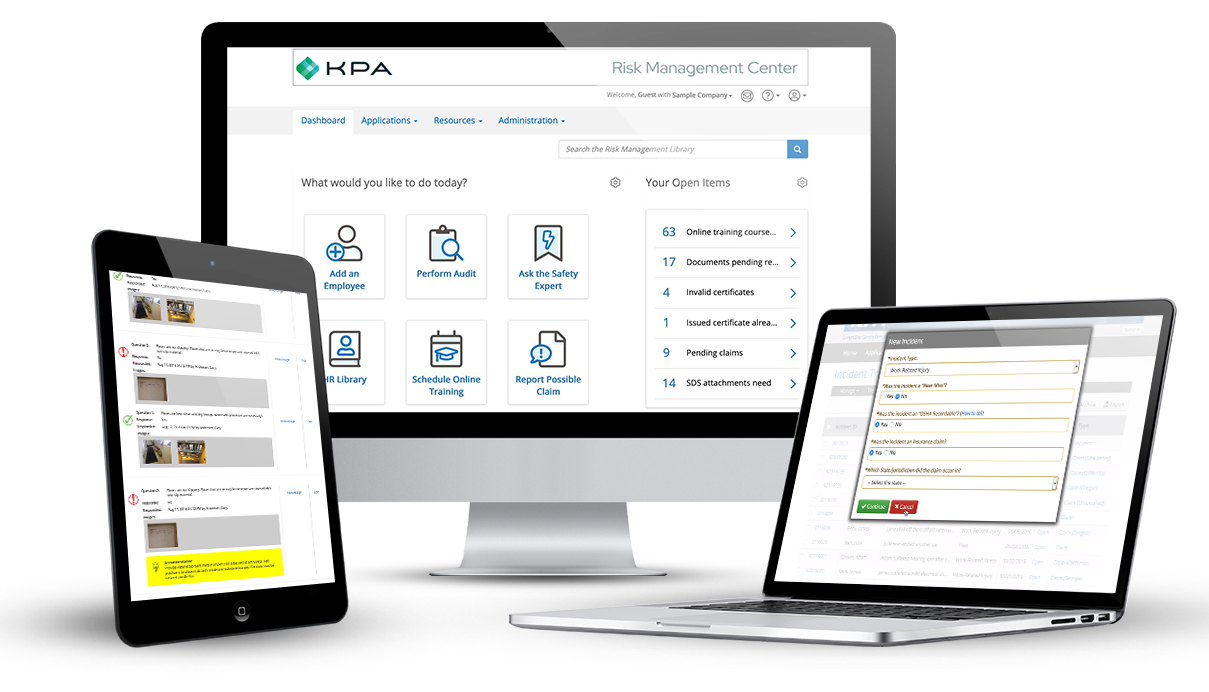 Facility Inspection
Help your insureds protect their reputation. Leverage features and expert insights to take a proactive role in safeguarding their bottom lines.
Establish a Safety Culture
Risk Management Center is designed to protect your clients by enabling efficient and streamlined risk management and HR programs.
Retain Your Clients
Be your client's indispensable, trusted business consultant by providing strategic, measurable value.