Are you meeting OSHA's housekeeping standards?
OSHA Housekeeping Checklist
Effective housekeeping protects your employees, reduces waste, and helps processes run more efficiently.
Download this OSHA Housekeeping checklist and see how your housekeeping program stacks up.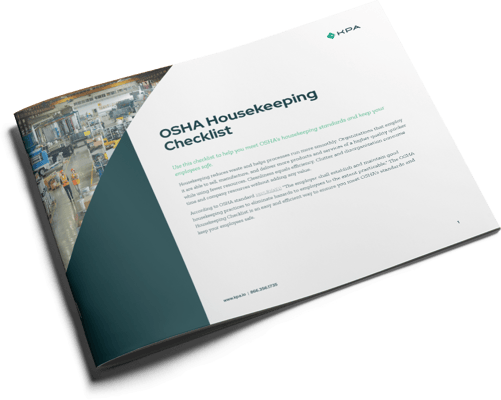 KPA EHS: The Backbone of Your Compliance Program
Introducing an EHS software platform tailored to the needs of your business. Manage your safety program in an all-in-one system that harnesses technology, best practices, and the efforts of your workforce to maintain a safe and productive workplace.