KPA EHS Software Solution Brief for Construction
Make safety and training management easy and efficient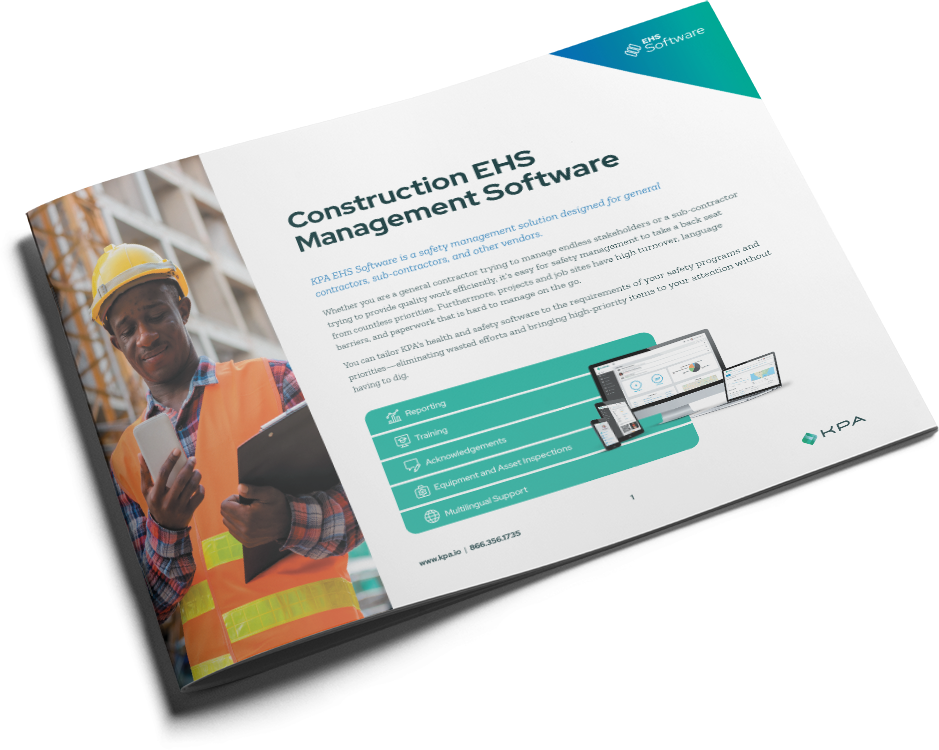 Your All-in-One Software and Training Solution
KPA EHS software helps construction companies like yours establish and implement a comprehensive safety program, make data-driven decisions, and take real-time action to keep worksites safe and employees productive.
Our highly configurable software platform provides EHS managers with flexible tools that can be tailored to their specific business requirements.
The result? A comprehensive EHS program to help keep workers safe and informed while staying compliant with federal and state-specific regulations.
Download this solution brief to learn more.