18 Critical Safety Meeting Topics for Auto Dealerships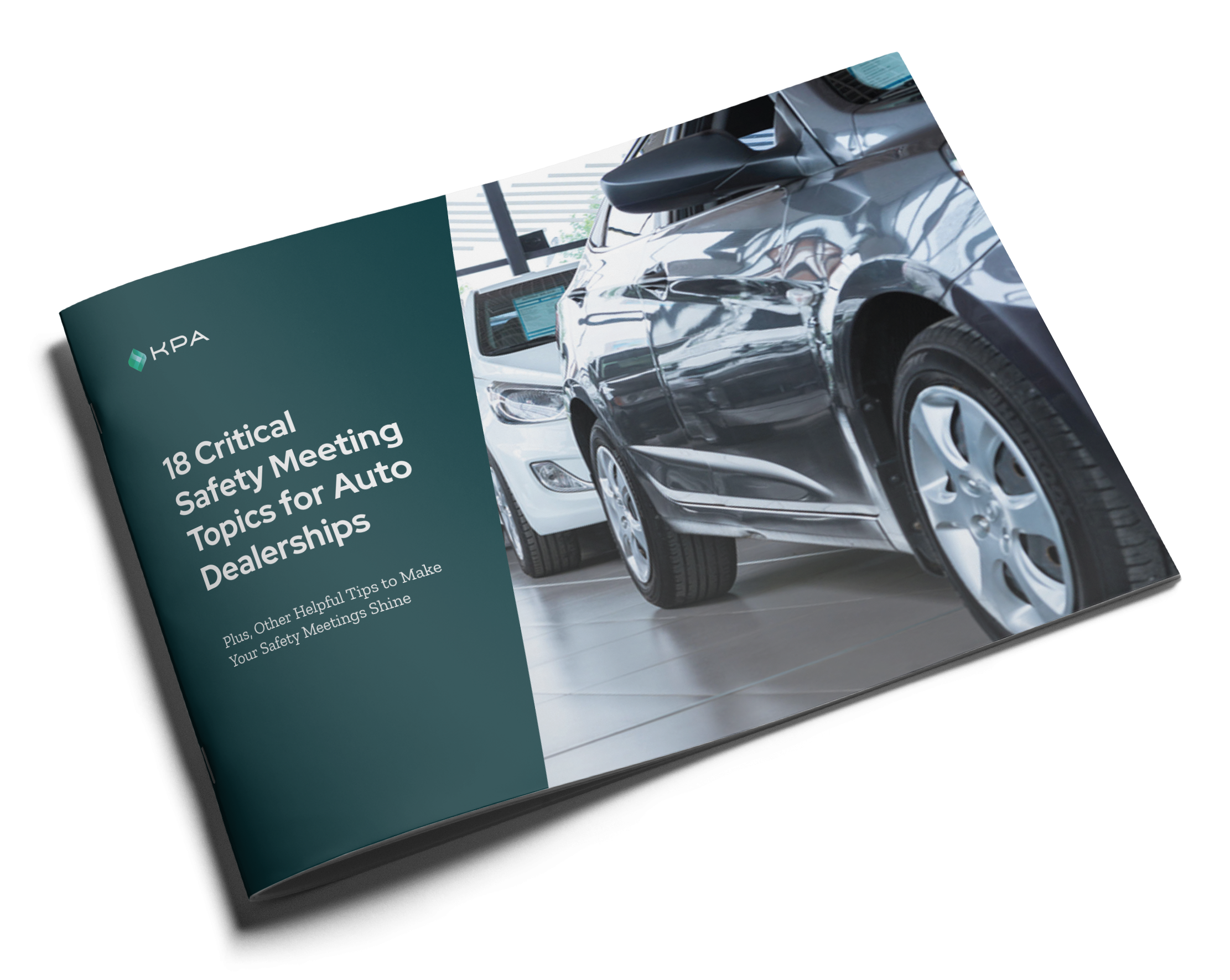 Plus, Other Helpful Tips to Make Your Safety Meetings Shine
Safety meetings are an essential component of any EHS program. From personal protective equipment to fire prevention, hazardous waste management, fall protection, and more, there's no shortage of safety topics to cover with your workforce. Educating your employees on these topics is pivotal to the success of your dealership's safety program.
Ready to add safety meetings to your EHS arsenal? If so, you're in the right place. Our team is committed to helping you create a culture of safety within your organization.
So, fill out the form and read on to learn more about how to make your safety meetings effective, engaging, and informative. Let's make safety a top priority together!
The Numbers Speak for Themselves
Compliance Issues Resolved Annually
Employees Successfully Trained