Stay Safe this Summer: Heat Illness Prevention Checklist
Extreme heat can pose trouble for businesses of all kinds. The Occupational Safety and Health Act of 1970 requires employers to protect their employees from danger.
Are you doing enough to keep your employees safe from summer heat?
Download this helpful checklist with some practical ways to plan for and prevent heat-related illnesses at your business by filling out the form.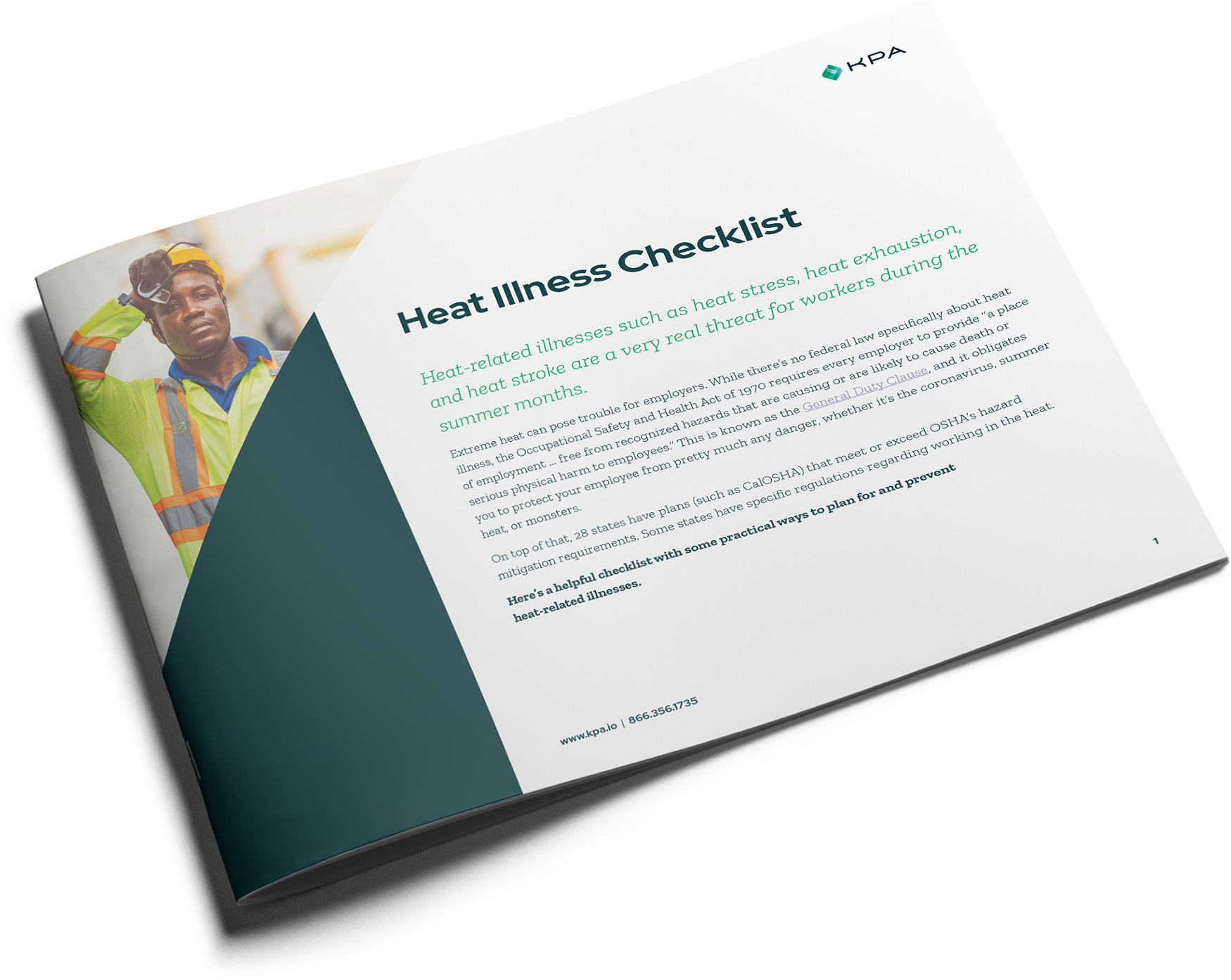 KPA EHS Software
Introducing an EHS software platform tailored to the needs of your business. Manage your safety program in an all-in-one system designed to engage your employees, instill a culture of safety, and enable regulatory compliance.