The Sure-Fire Guide to Fire Extinguisher Inspections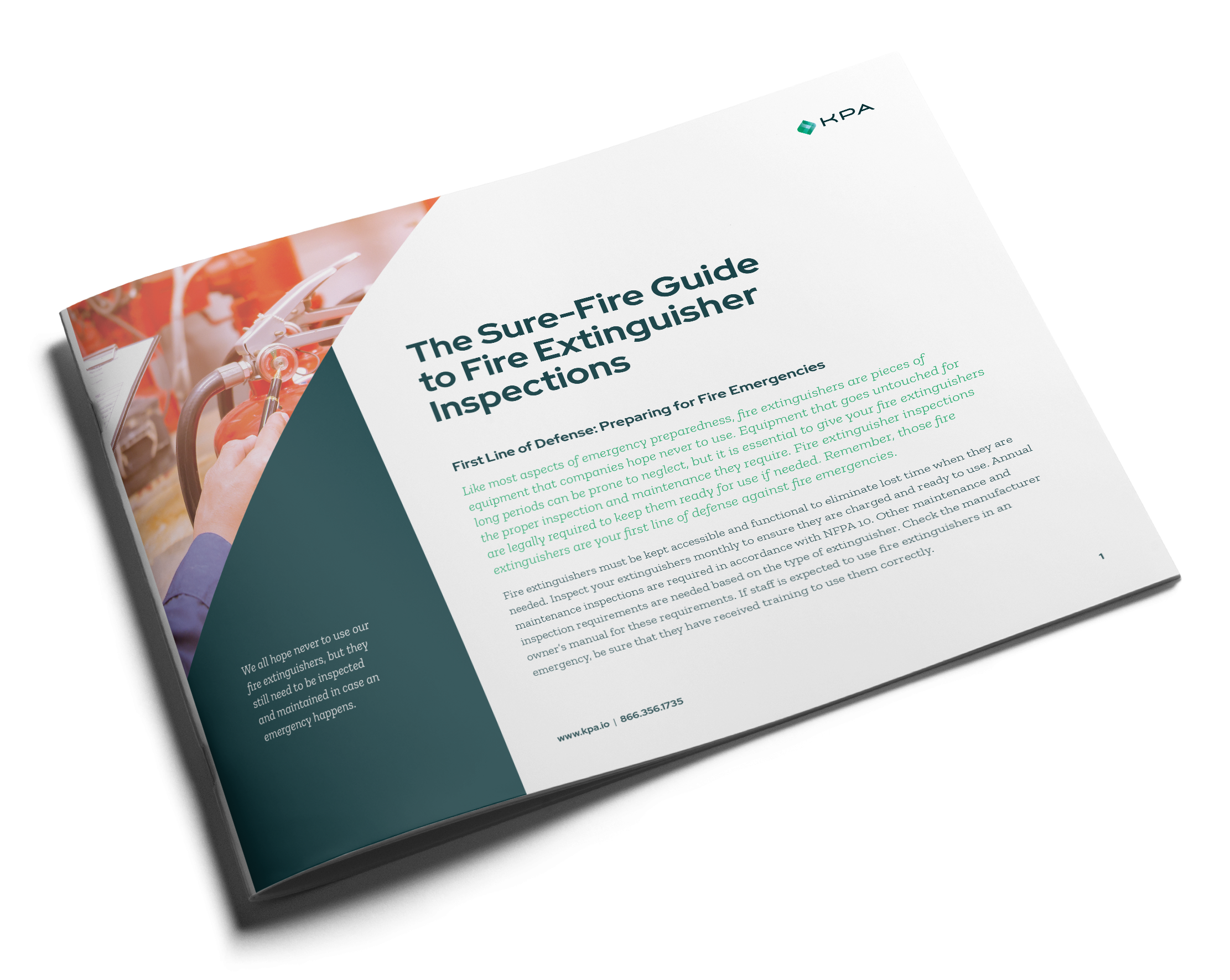 Your First Line of Defense
While we hope that fire extinguishers never have to be used, they still need to be inspected and maintained to ensure they are working properly in case an emergency occurs.
In this guide, you will:
Learn how often fire extinguishers should be inspected.
Be given a paper copy of KPA EHS' Monthly Fire Extinguisher Inspection Worksheet.
How KPA EHS can help streamline this process for your company.
KPA EHS Software
Introducing an EHS software platform tailored to the needs of your business. Manage your safety program in an all-in-one system designed to engage your employees, instill a culture of safety, and enable regulatory compliance.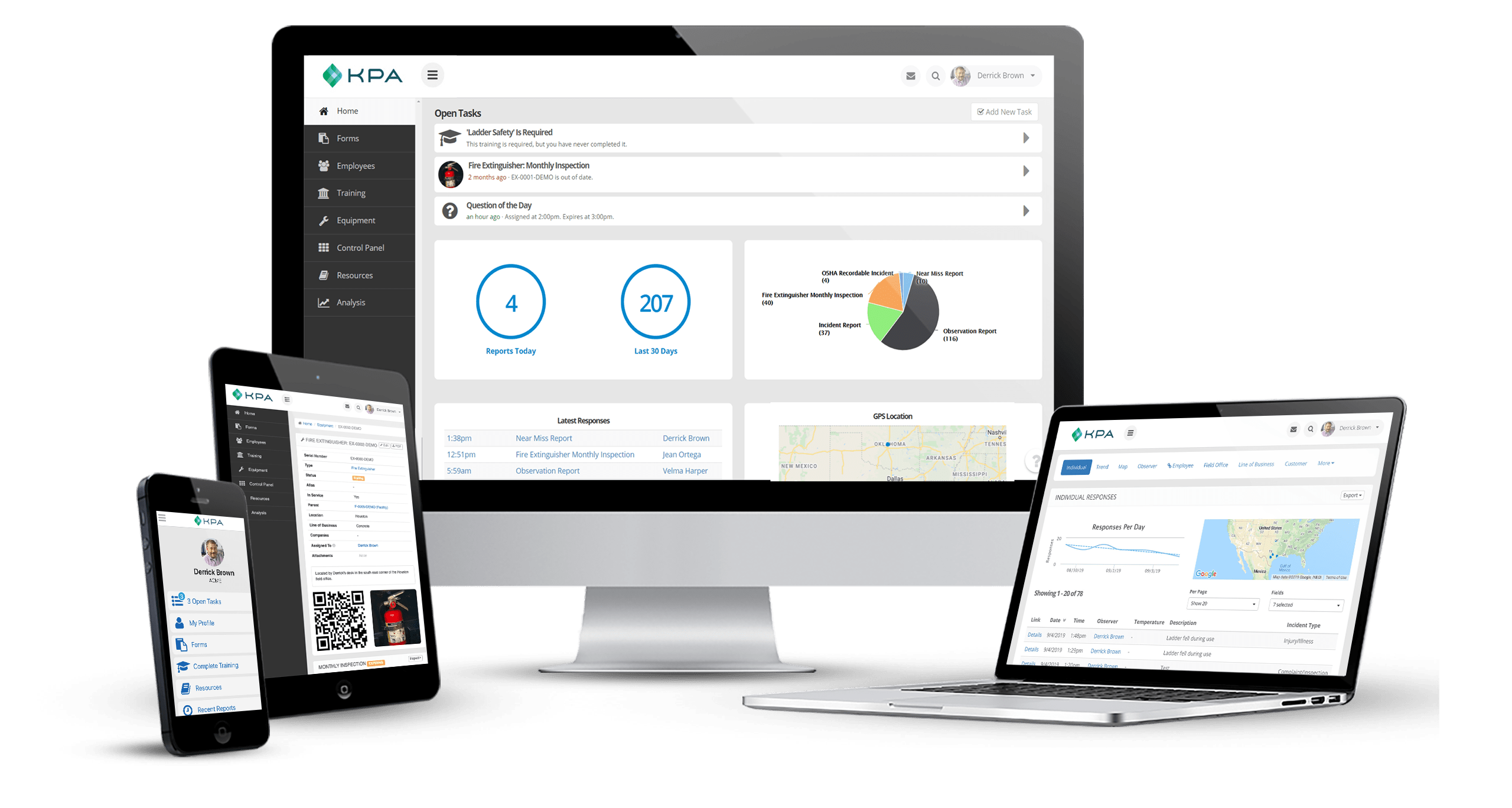 KPA EHS has been a game-changer for our safety culture. It has improved our incident reporting and ability to make training material more readily available. The automatic updates to the safety training are a tremendous help. It's an excellent safety management platform.

Oil & Energy Industry - Capterra Review