Your Dealership's Sure-Fire Guide
to Fire Extinguisher Inspections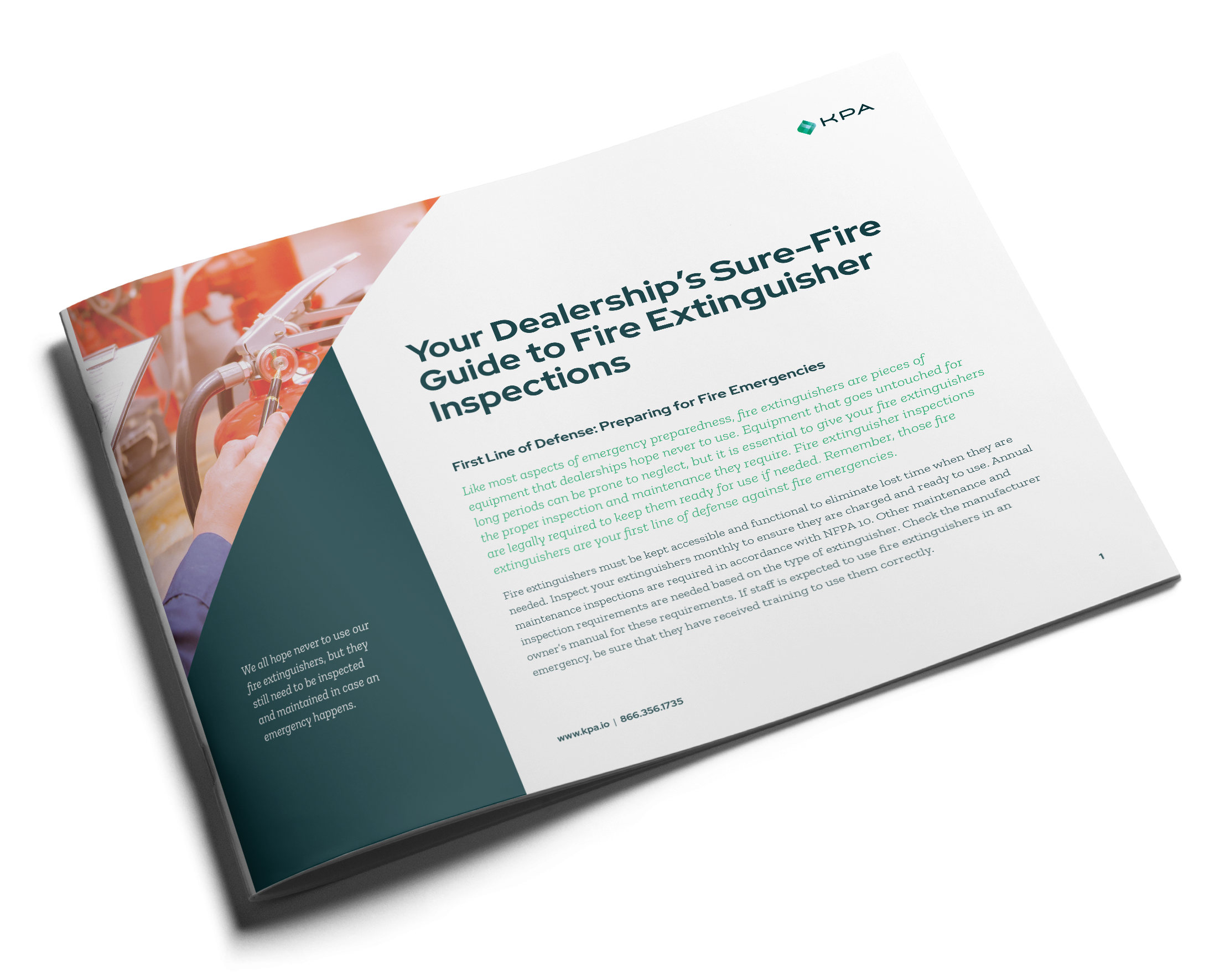 Your First Line of Defense
While we hope that fire extinguishers never have to be used, they still need to be inspected and maintained to ensure they are working properly in case an emergency occurs.
In this guide, you will:
Learn how often fire extinguishers should be inspected.
Be given a paper copy of KPA's Monthly Fire Extinguisher Inspection Worksheet.
How KPA can help streamline this process for your company.
Vera EHS: The Backbone of Your Dealership's Compliance Program
Introducing an EHS software platform tailored to the needs of your dealership. Manage your safety program in an all-in-one system that harnesses technology, best practices, and the efforts of your workforce to maintain a safe and productive workplace.